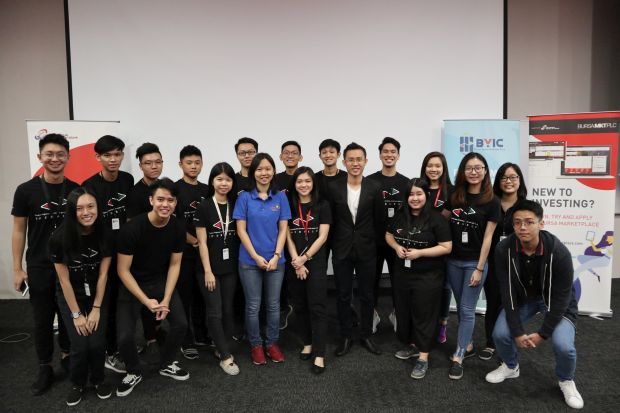 March 15, 2019
Graduates these days face many challenges. Such examples are successfully securing a job after graduation and earning enough money to be financially independent. With Industry Revolution 4.0 inching closer to replace human workforce with automation, students need to be prepared for any future threat. More importantly, are students studying in business and finance programmes.
Which is why UCSI University Kuala Lumpur is having a Student Investor Challenge. Brought to you by UCSI's Faculty of Business and Information Sciences, this workshop is designed to equip students with greater financial and business understanding through the context of a stock market competition. This challenge exposes students to underlying principles that make the stock markets function, real-time trading and the roles played by financial analysts.
If you are a school leaver who is keen to know more about financial and business studies, drop by the UCSI KL campus on April 27 and partake in this workshop to increase your interest in the field and see if it suits you as your future career. Registration deadline for this event is on March 31.
Happening from 9am to 3pm at GG 08, Block G UCSI University Kuala Lumpur, candidates who are in SPM, STPM or private and international students are welcomed to participate as well.
This challenge will be conducted by industry experts and the event format will consist of a talk and a hands-on workshop on the importance of share trading. Students are also required to bring their own laptops for the installation of a software for the challenge.
Speaking to USCI University Kuala Lumpur event coordinator Thomas Wong, he explained further on why students should join this workshop and what inspired USCI to conduct this workshop.
"This event provides participants with the accurate information during the investment workshop."
"During this workshop, a Stock Simulation Game would take place and participants would have to analyse the backgrounds of different companies and several financial situations given to decide whether to buy or sell the shares."
"Students these days need to have this crucial and added knowledge as a source of their side income and it is also good to learn more on how to invest your assets wisely while minimising other potential risks," Wong added.
Wong also commented that an estimate of 150 school students would join this event. Upon completion of the workshop, participants would also receive a certificate from UCSI University Kuala Lumpur.
Source: https://www.thestar.com.my/news/education/2019/03/15/gain-a-better-financial-and-business-understanding/#H54pslt3tUEWscvQ.99